Algarve Apartment Aurora Mar 207 – Carvoeiro
Carvoeiro Holiday Apartment Aurora Mar 207

Algarve Apartment Aurora Mar 207 – Carvoeiro. Algarve Holiday Apartment Aurora Mar in Carvoeiro is a spacious (88m2) 2 bedroom vacation apartment located on the cosy Estrada do Farol, also called "Restaurant Street" because of the large choice of delicious restaurants, cafes, and terraces. On the edge of the heart of the cosy Carvoeiro fishing village, just a 5 minutes walk to the sandy beach in the middle of the village.
All-day sunshine on your Carvoeiro apartment balcony.
The apartment has a south-facing balcony with a nice view. Sun all day long, as well as in the communal pool at the rear of the building (only 24 units). Pets are allowed in consultation. Are your weeks already booked? Then take a look at apartment Aurora Mar 208, the adjacent corner apartment. Also nice for a wonderful long winter holiday in the Algarve, a sunny vacation, or a golfing vacation because of several very good Pestana Golf courses in the vicinity.
Google Maps Location Aurora Mar
Aurora Mar Apartment 207 Image Gallery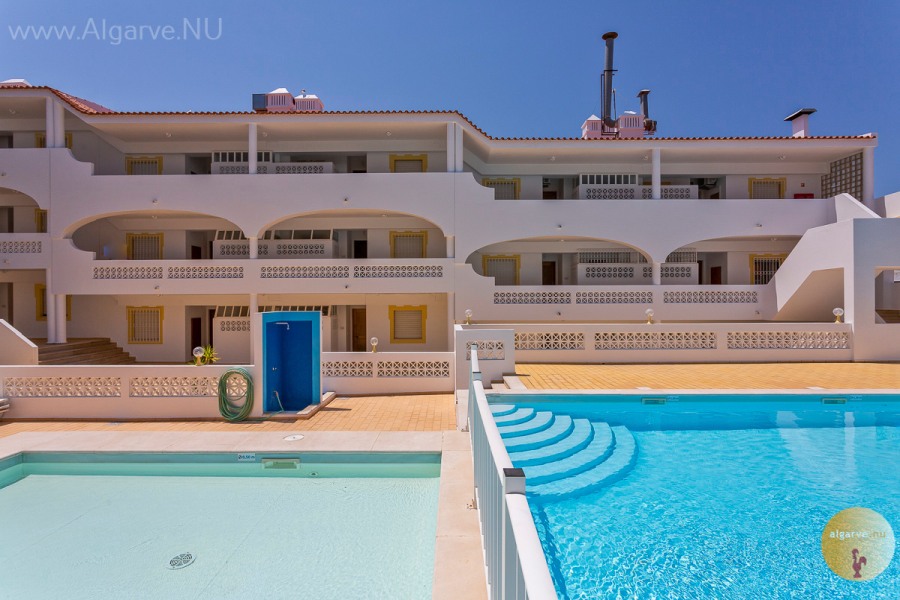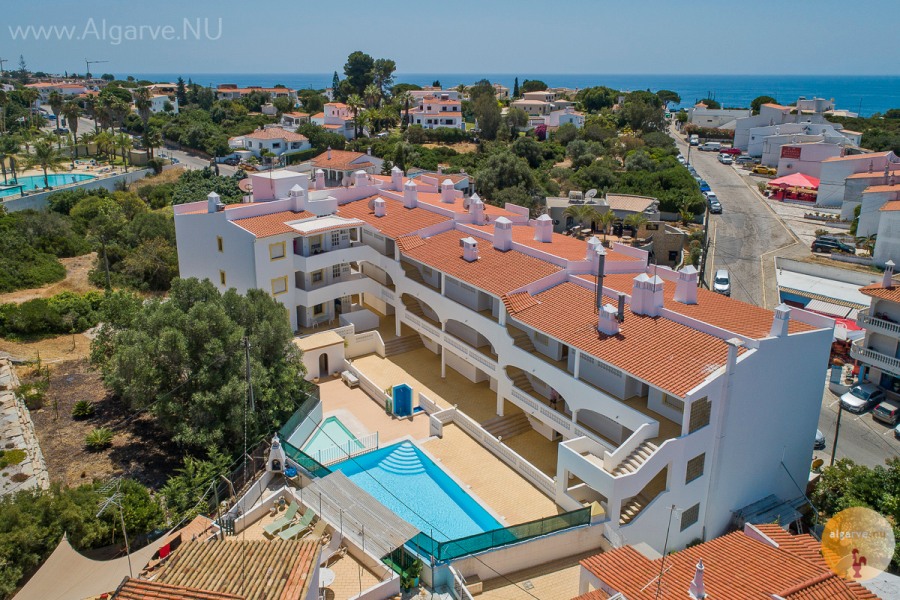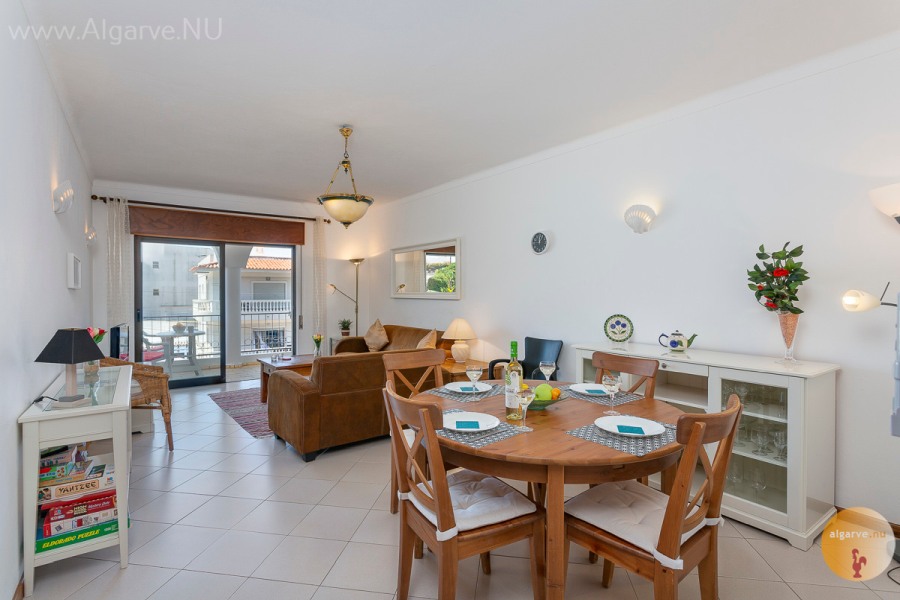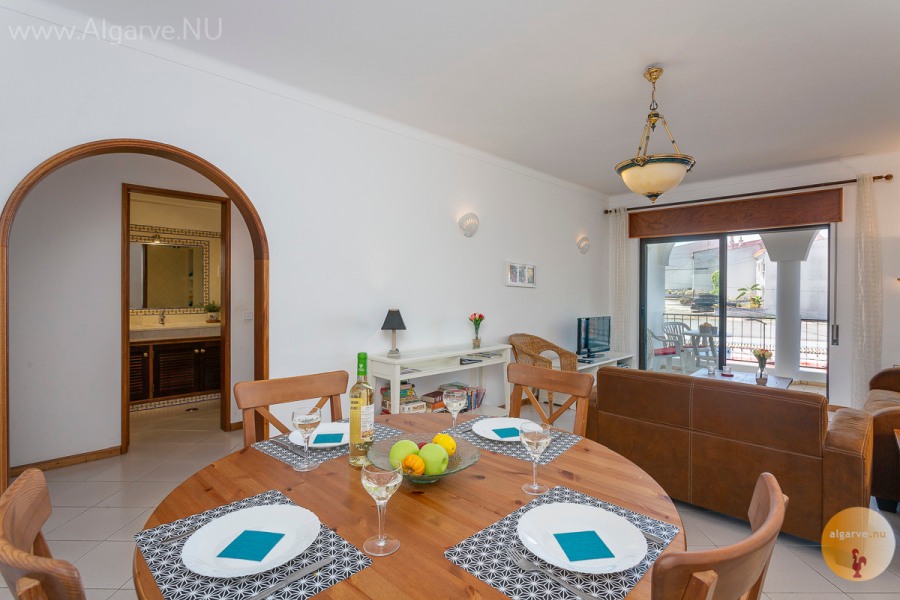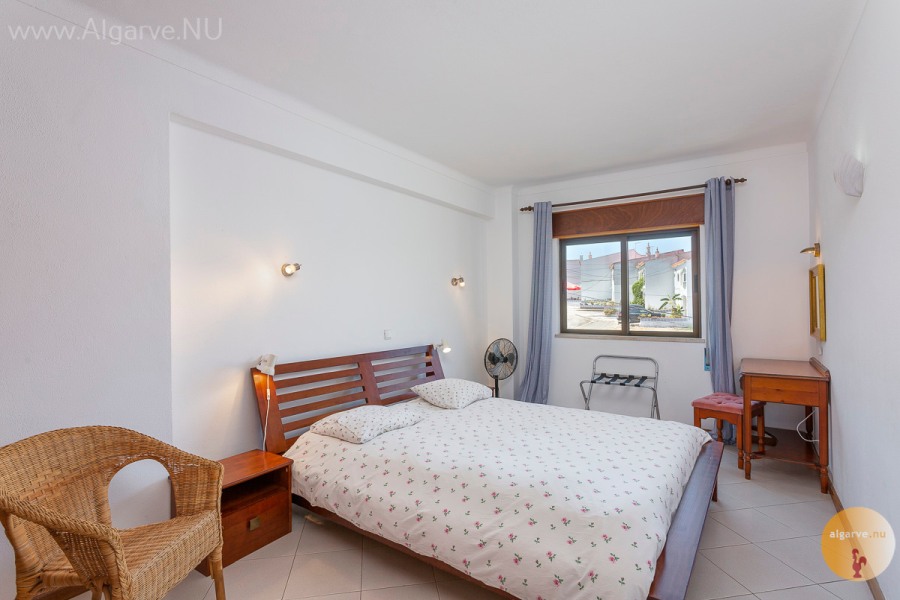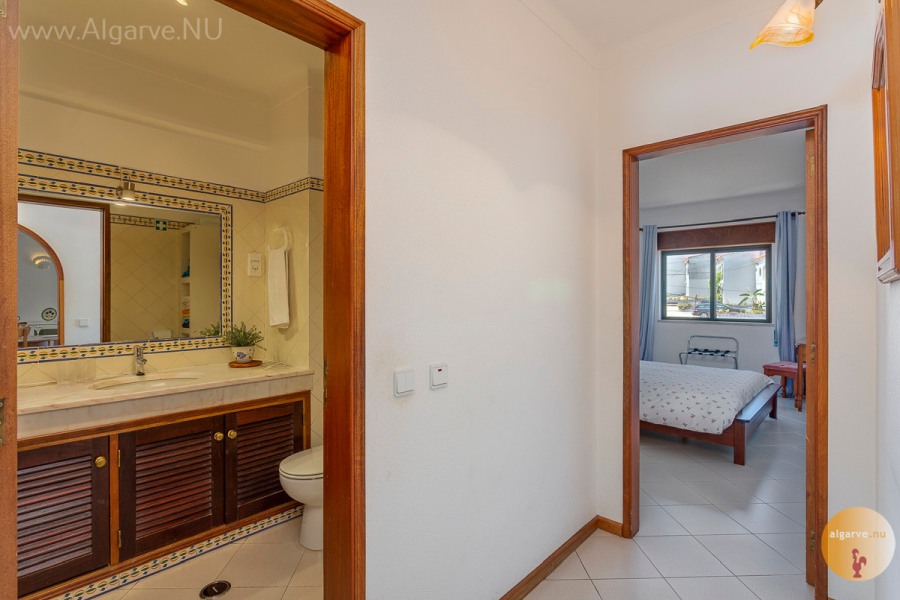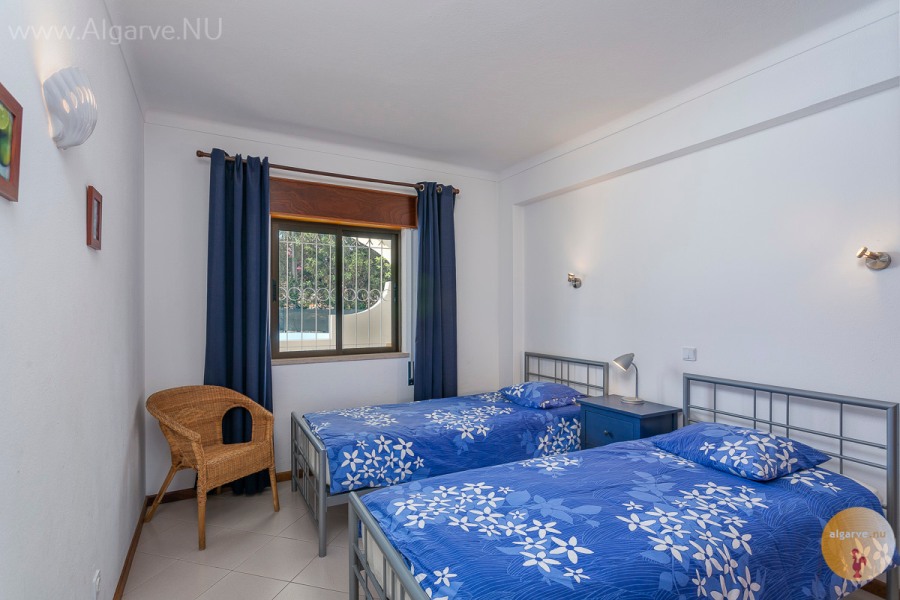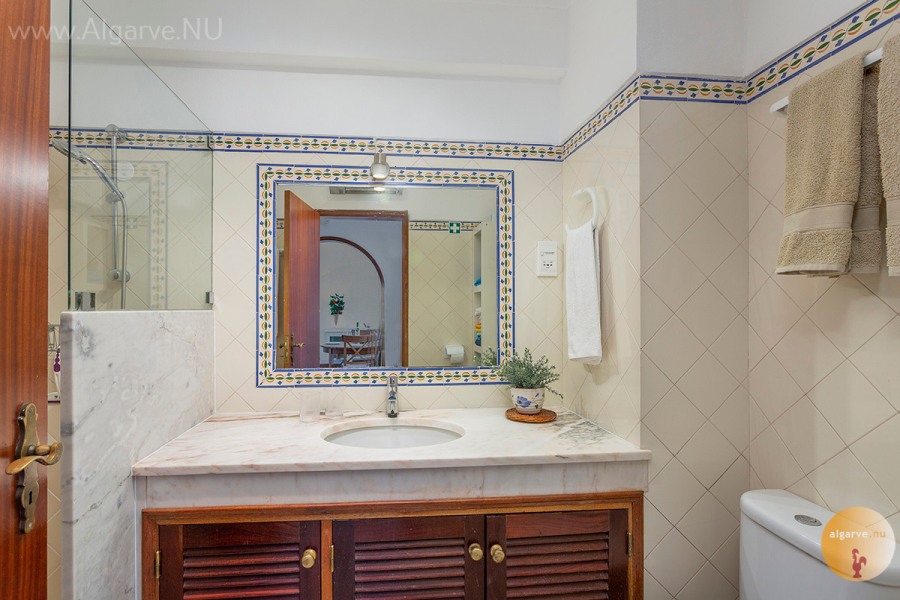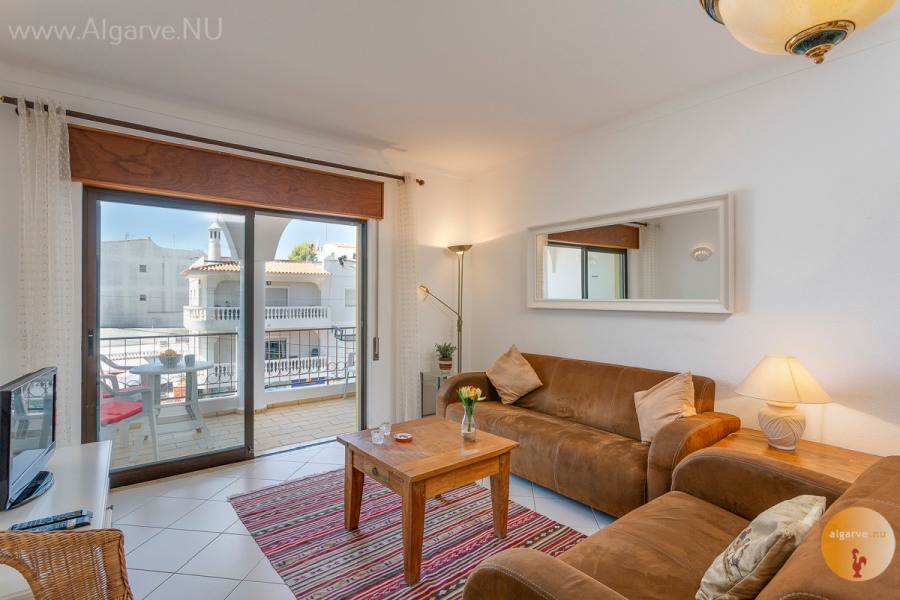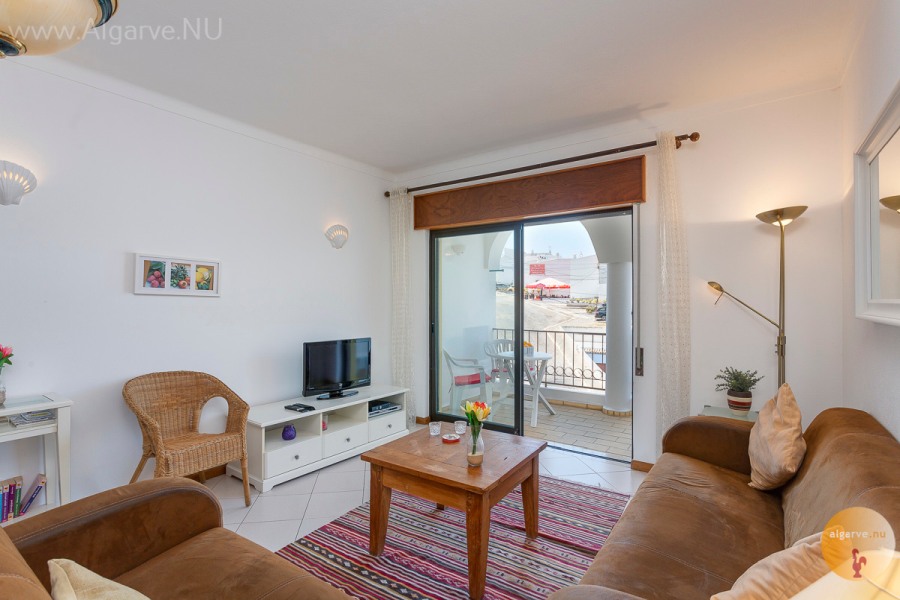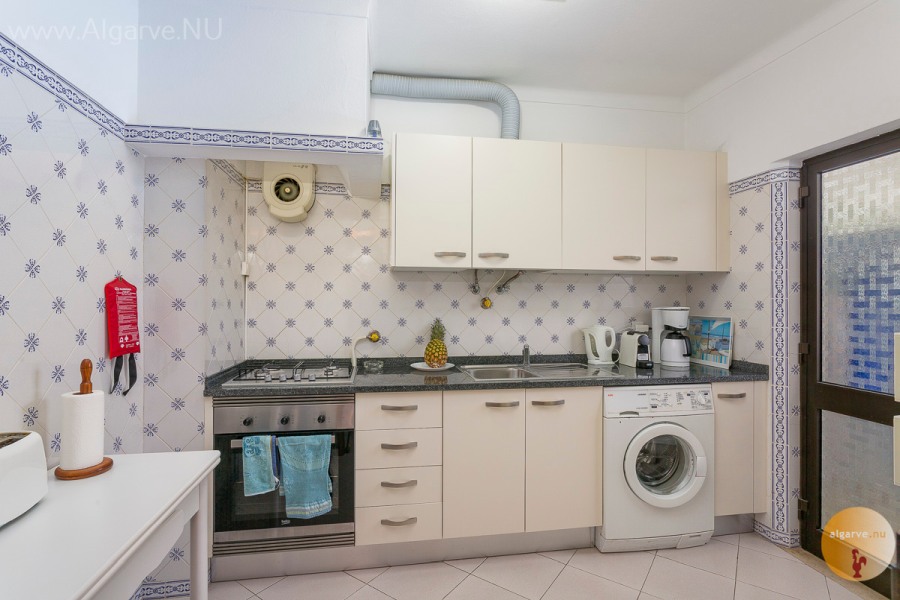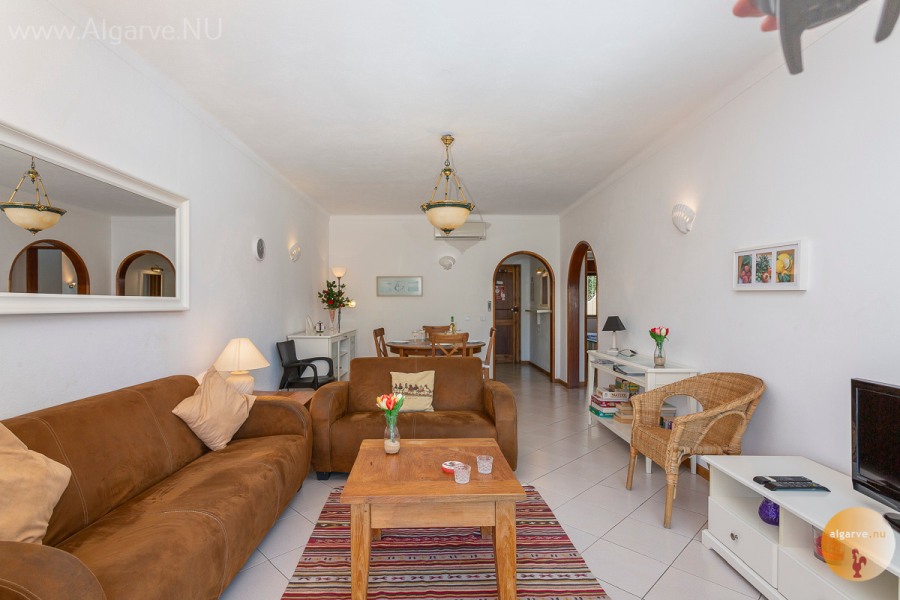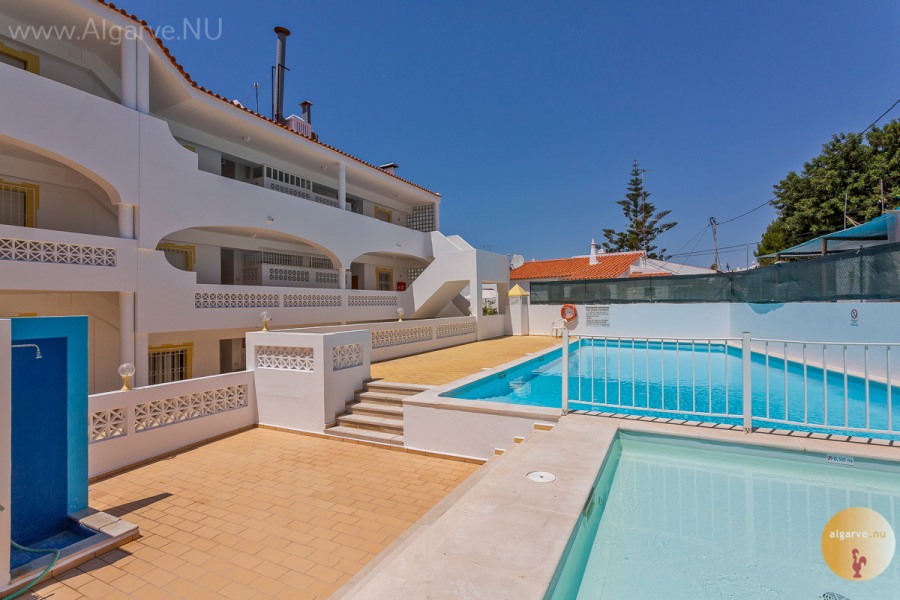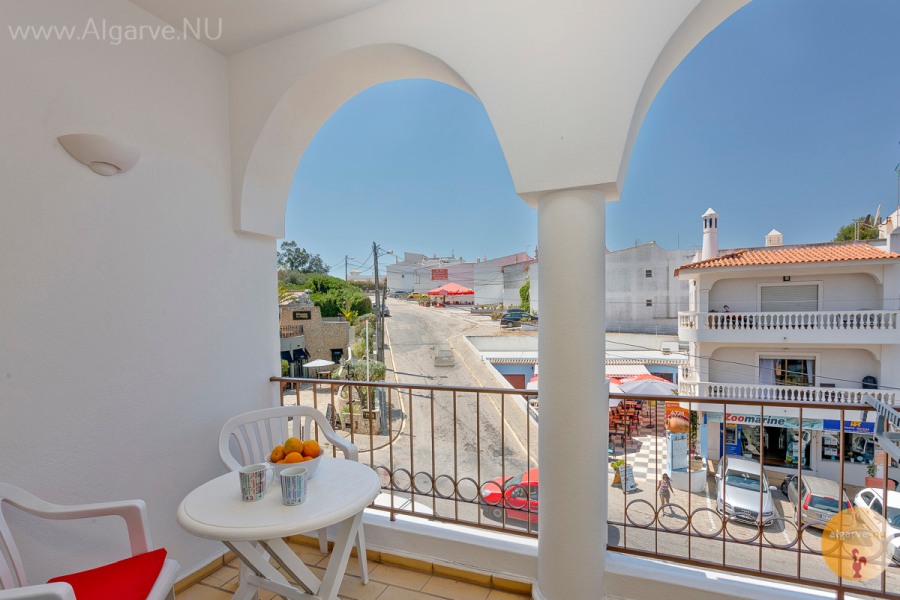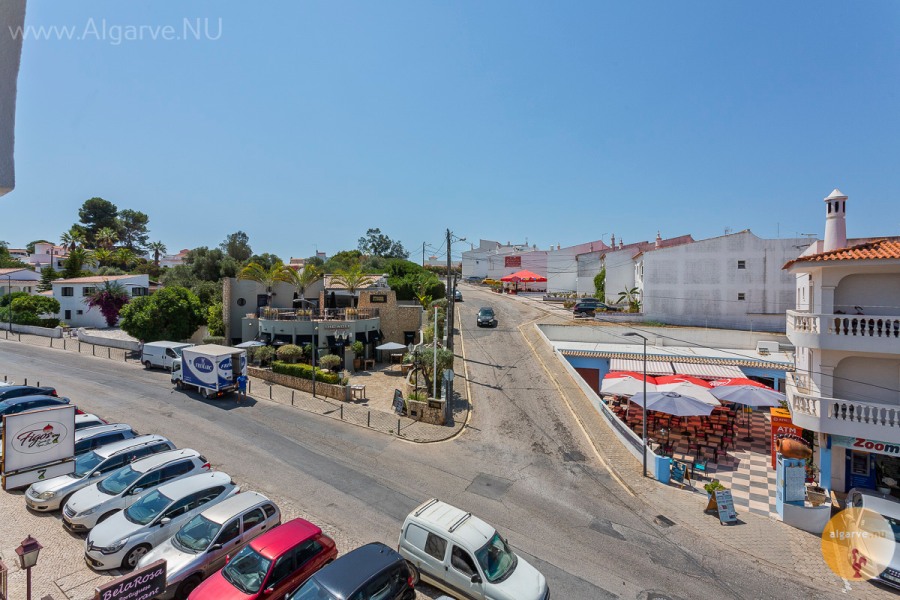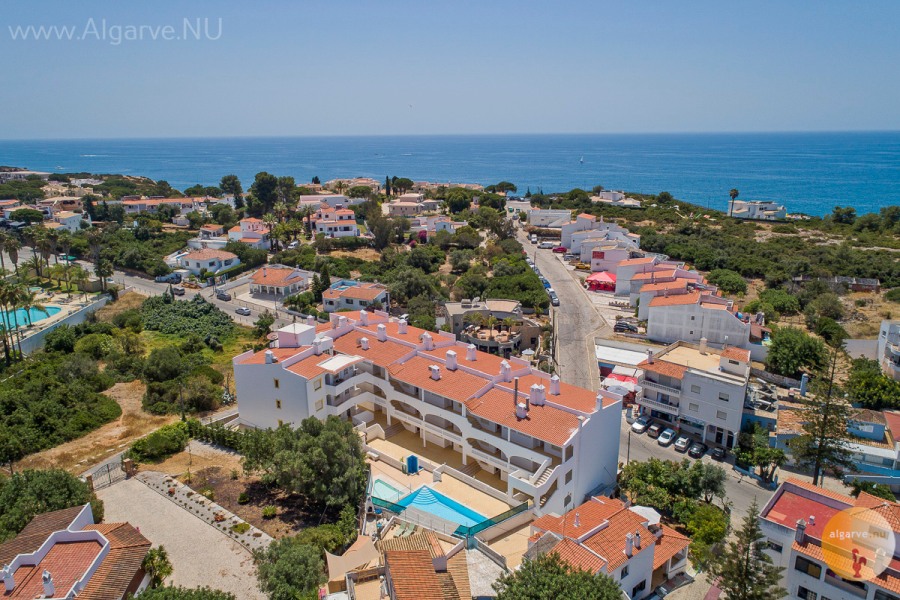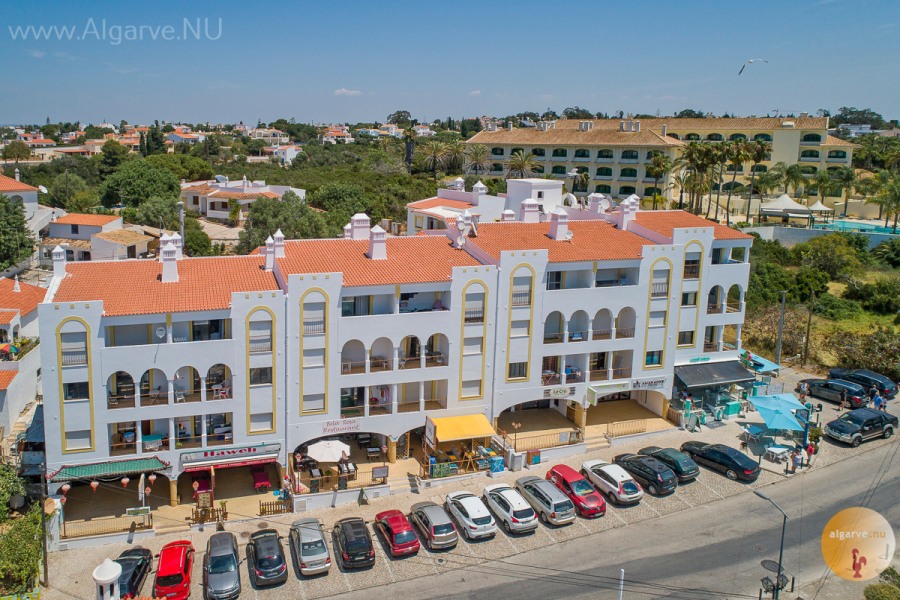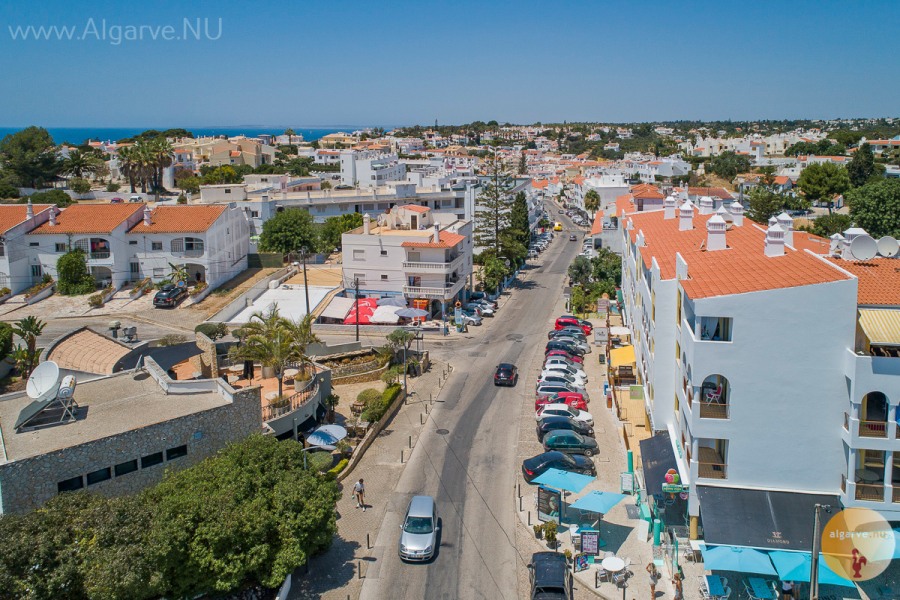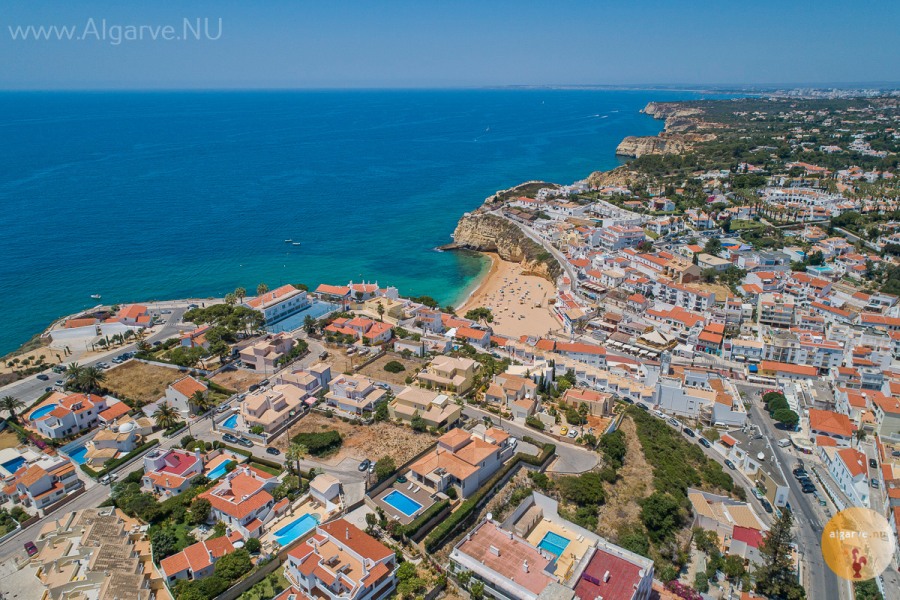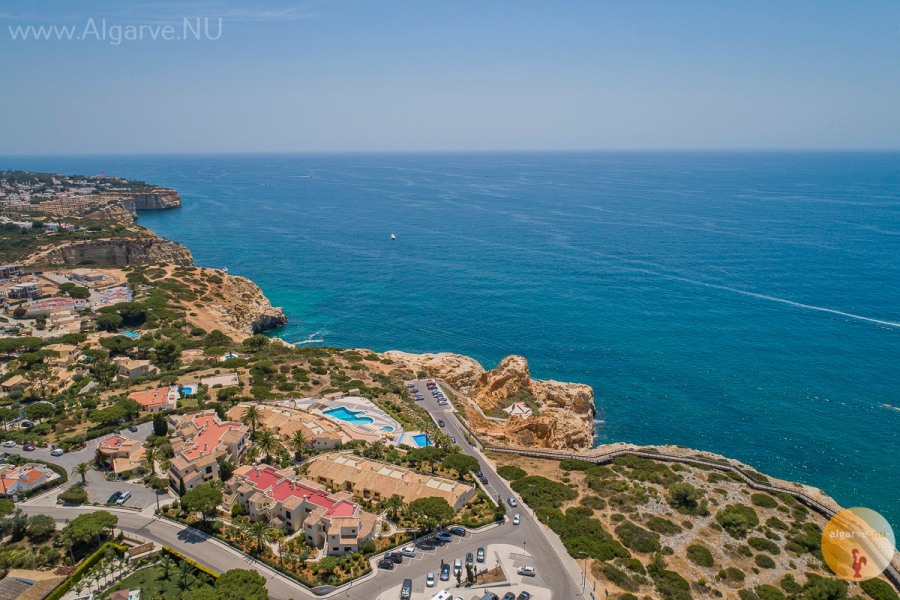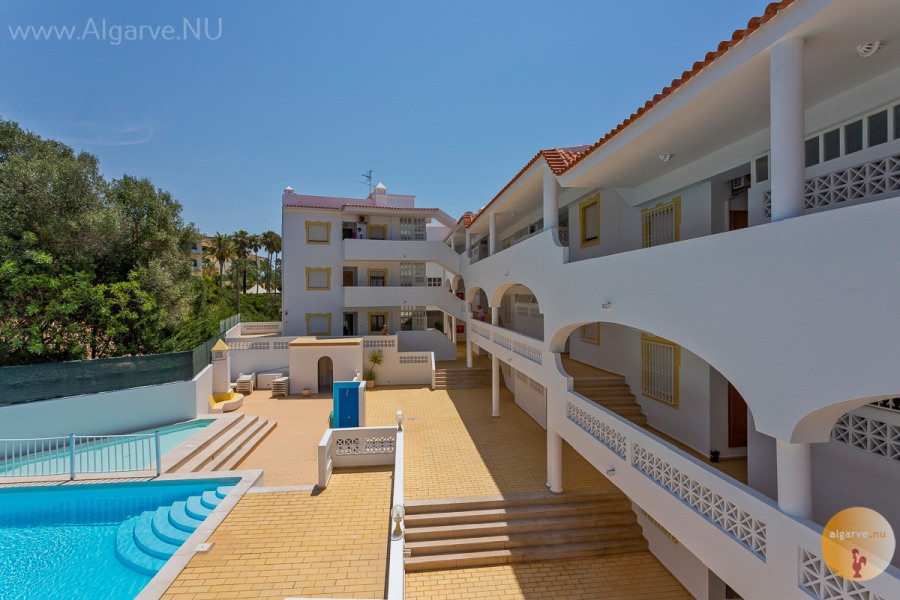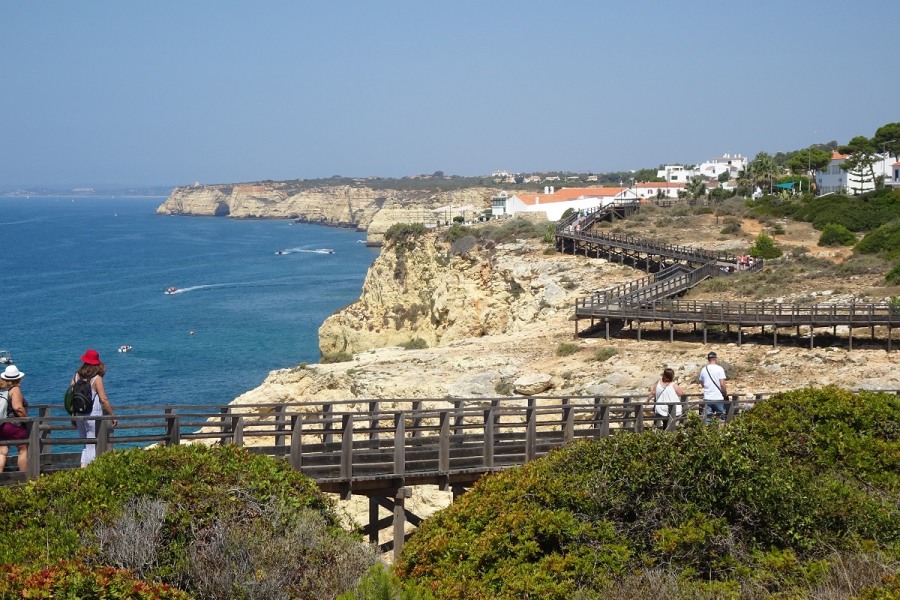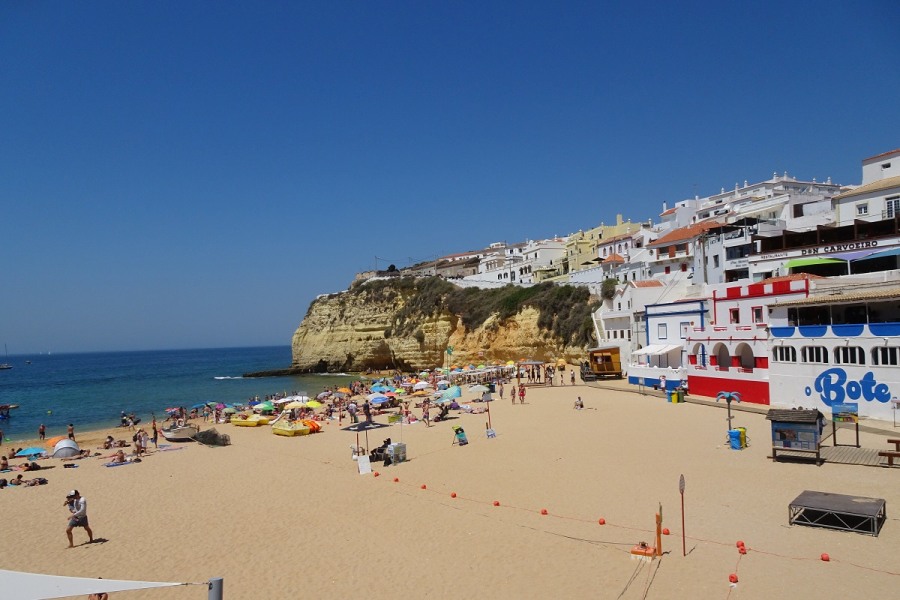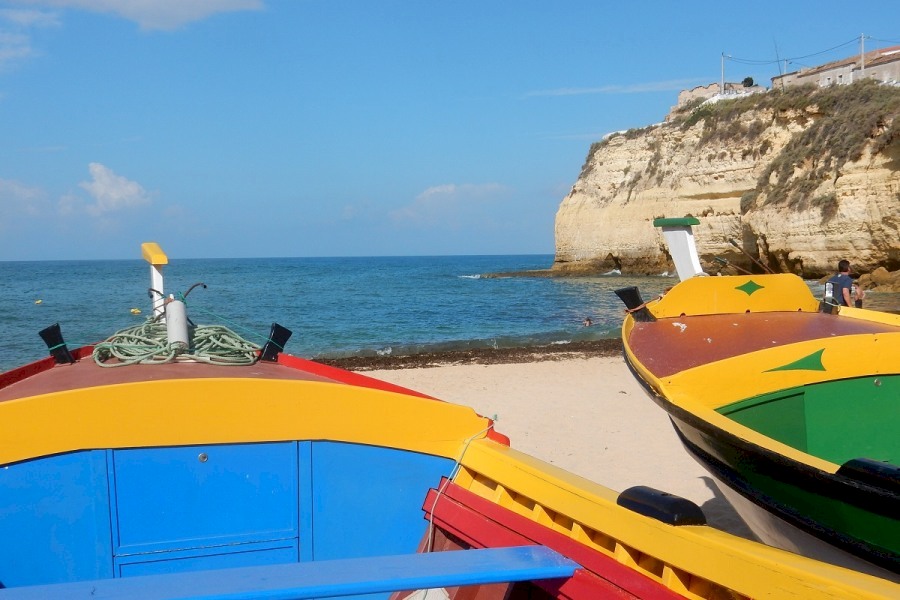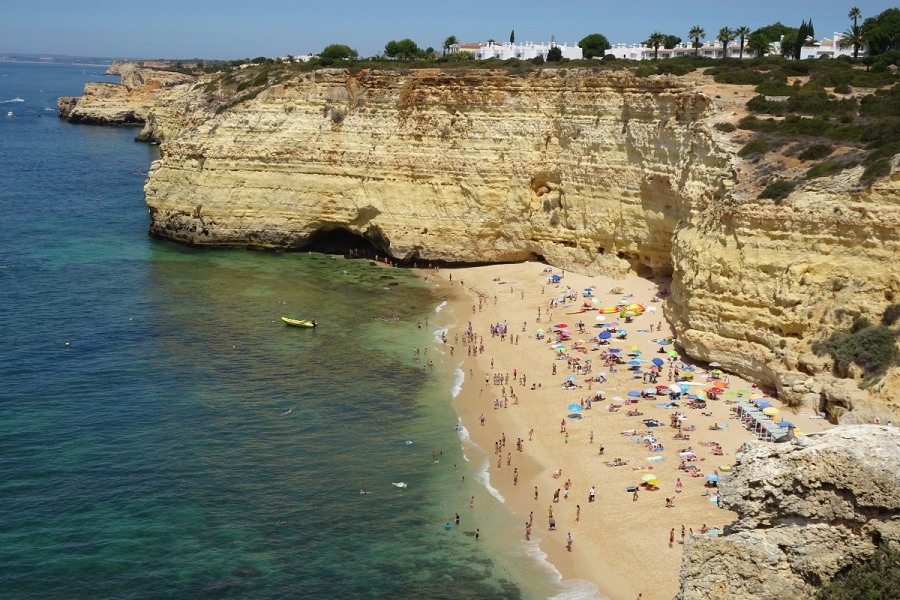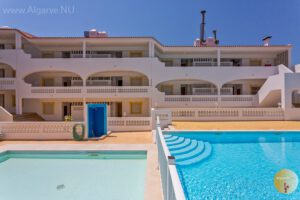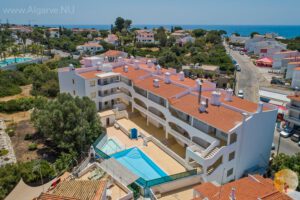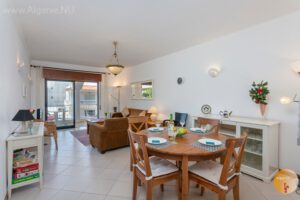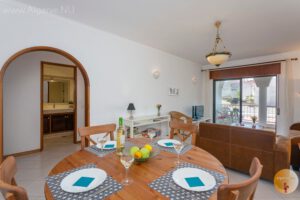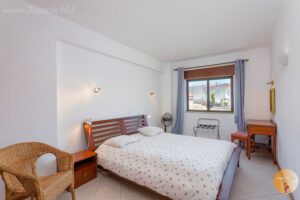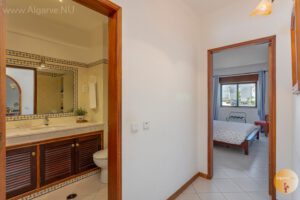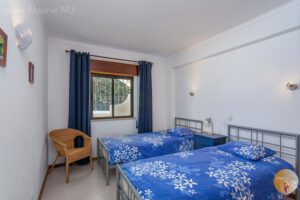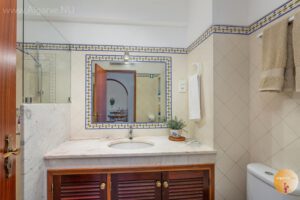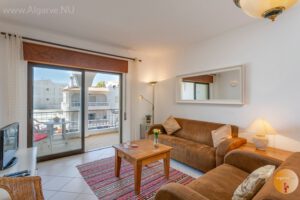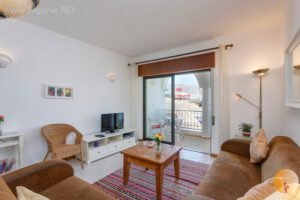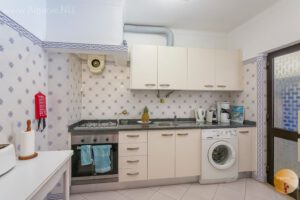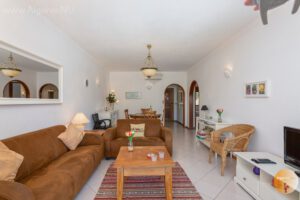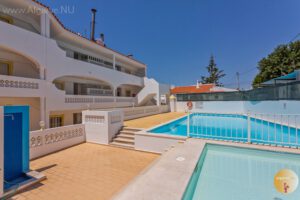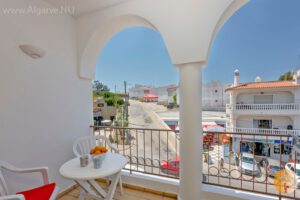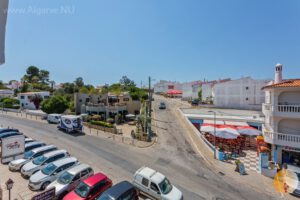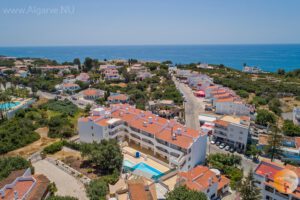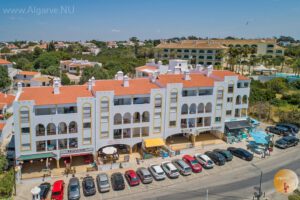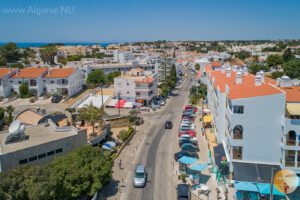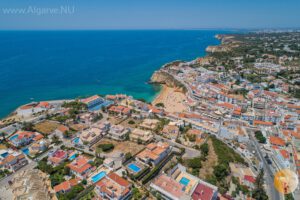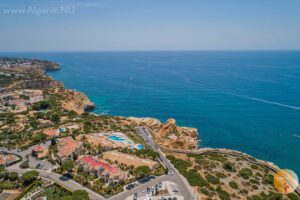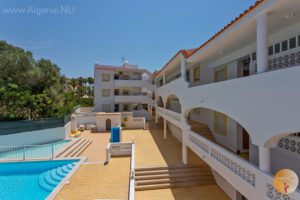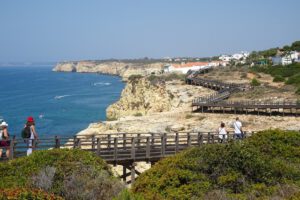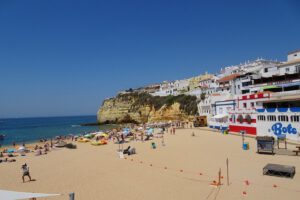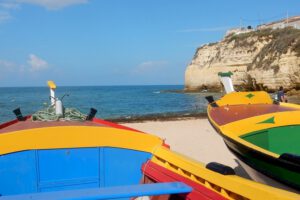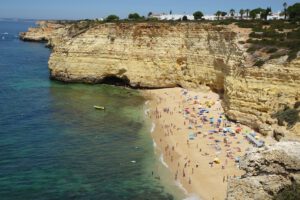 A separate children's pool
Next to the pool, there is a separate children's pool so you can keep a close watch on your children. The spacious living-dining room is equipped with air conditioning which you can also use to heat in winter. International satellite TV and free WiFi internet connection. Hostess (Joké, you may know her from KrasTravels). Bathroom with spacious walk-in shower, toilet, and sink, kitchen with appliances, storage room, hall. The master bedroom with double bed and fixed closets and both the bedrooms have space for an additional but comfortable extra bed and/or cot which is provided free of charge, as well as the high chair. Bedroom 2 has fixed closets and two single beds. The maximum number of occupants per apartment is 5, so ideal for two families going on vacation together. Pets are welcome, in principle, and ideal for long winter holidays or wintering in the Algarve, Portugal.
Algarve Apartment Aurora Mar 207 – Carvoeiro
The apartments are located on the second floor and there is an elevator. Because the building is built along an ascending street, it is necessary to take 3 small stairs in the gallery. All ingredients are present for a wonderful vacation or long winter stay in the Algarve. A rental car is not necessary but pleasant to have available.
Click here to view the Carvoeiro apartment 207 video.

These 2 Carvoeiro apartments also have their own website, please visit carvoeiroapartment.com

Although the apartment can be reached by public transport a rental car will give you more freedom to move around and explore the great Algarve. A good quote can be obtained at Faro Airport Car Rental with pick-up and return at the Faro airport.
---
4.8 out of 5 stars (based on 12 reviews)
Would you like to write your own review for Aurora Mar? Then please click here.
---
Wonderful holidays!
Very central, beach a short distance away, clean, Dutch hostess, free WIFI, satellite and easy to reach. Sometimes a bit lively but very cozy.
Lovely place.
These private flats are all furnished differently. We had flat 208 on the 2nd floor, with a veranda at the front. The complex is small and has a swimming pool. There are restaurants where you can eat in the immediate vicinity, really recommended!
The flat itself is very spacious, the kitchen is fully equipped. You have a large living room, 2 spacious bedrooms and a bathroom with toilet, sink and large shower.
The location is along an ascending street, to the beach is about 500 meters or a little further. It is also nice to rent a car and go to the beaches in the beautiful bays in the area.
All in all, the price/quality ratio is very good, a nice flat for a nice price.
Response from Algarve.nu
Please do tell your friends. Thanks.
Accommodation
Great location and spacious flats if reasonably well off. Quiet slopes require a good condition if you want to walk. The boardwalk along the coast is a godsend!
Response from Algarve.nu
It was a pleasure to book you!
Spacious and clean flat
A wonderful week spent in Carvoeiro. The flat was spacious. Very nice and helpful maid and hostess. Swimming pool nice and clean Only downside are the small stairs on the gallery that you still have to take when you come out of the lift. People who are not very good at walking can have difficulty with this. There is live music every evening in Carvoeiro. Large supermarket (Intermarche) just outside Carvoeiro. We arranged car hire locally. Nearby are fantastic small beaches (Carvalho, Marinha, Benagil, Albandeira) and also Ferragudo is a nice fishing village nearby. Cabo sVicente is easy to drive in one day and we drove on to Amado, the surf beach. In short, a week that can be repeated.
Response from Algarve.nu
Tha, Peet!
Fantastic stay!
Spacious cosy and centrally located flats, kitchen equipped with all appliances including toaster, washing machine etc., looks small, close to beach, centre and restaurants (tip: Villa Medici and Onze). Cosy street to centre/beach. Live music in the evening on the village square, around the terraces. Top holiday we had!
---
Aurora Mar rental license 17953/AL