Getting all your clothes off in Portugal – Algarve Nudism
Getting all your clothes off in Portugal – Algarve Nudism. Possibly you are an individual who just loves sunbathing so much, you have to strip off to the buff to avoid tan lines. This is called Seamless Tanning. Or do you just love the feel of the sun on your skin and on as much skin as possible? Or do you feel that being naked isn't bashful and gives you the feeling of being totally free? Like many countries in Western Europe, Portugal has a fairly relaxed attitude to nudism on its beaches.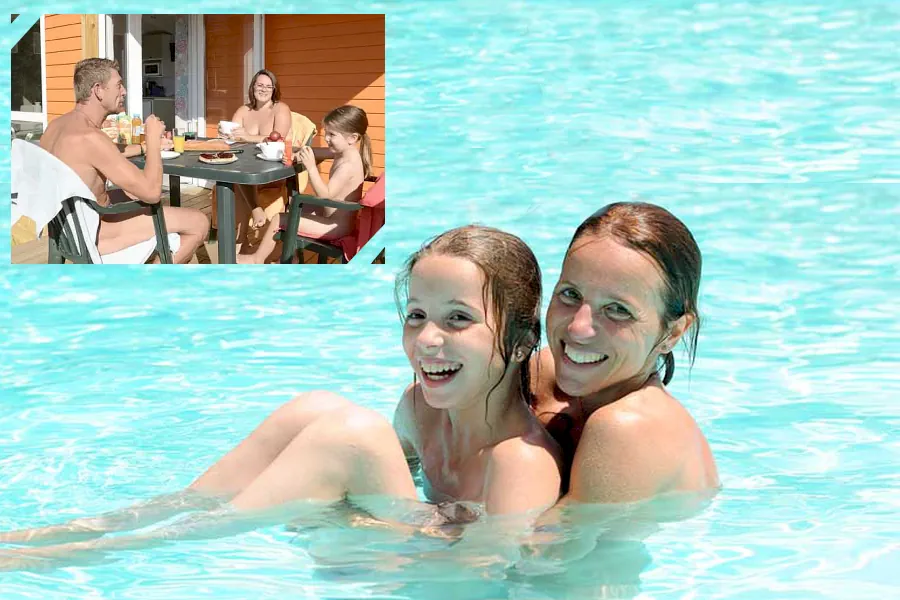 Getting all your clothes off in Portugal – Algarve Nudism
There are many designated spots along the Algarve coast where naturism is allowed. Like on the long stretch of the beach from Armacao de Pera to the east, the Praia Grande. According to the law being naked in public can be an offence if you cause distress or alarm to others. That means you're perfectly fine to sunbathe in the nude in your own Vila Maria garden – as long as it doesn't upset your neighbours.
What is Nudism or Naturism?
It's not just about getting naked. Naturism, sometimes referred to as nudism, can be a way of life that involves totally non-sexual but social nudity. Naturism defends the idea of clothes-free living in harmony with nature. People have diverse backgrounds, and most advocate demystifying human nudity. Naturists believe that enjoying nature in the nude is a healthy lifestyle that helps to be in tune with mother nature.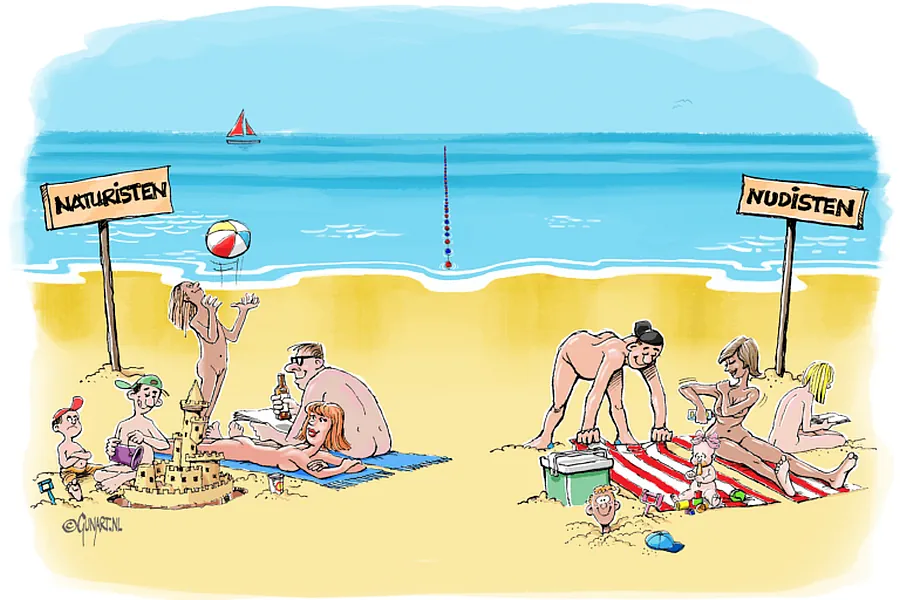 History of Naturism in Portugal
In Portugal, it began in 1920 with the Portuguese Naturist Society. However, by the beginning of the Salazar dictatorship, nudity was no longer allowed and considered an offence. After the 1974 Carnation Revolution, the naturist movement re-emerged. In 1988 the first "Naturist Law" was approved by the Government, essentially recognising naturism as a practice or way of life. The law now recognises 19 beaches as official naturist areas in Portugal.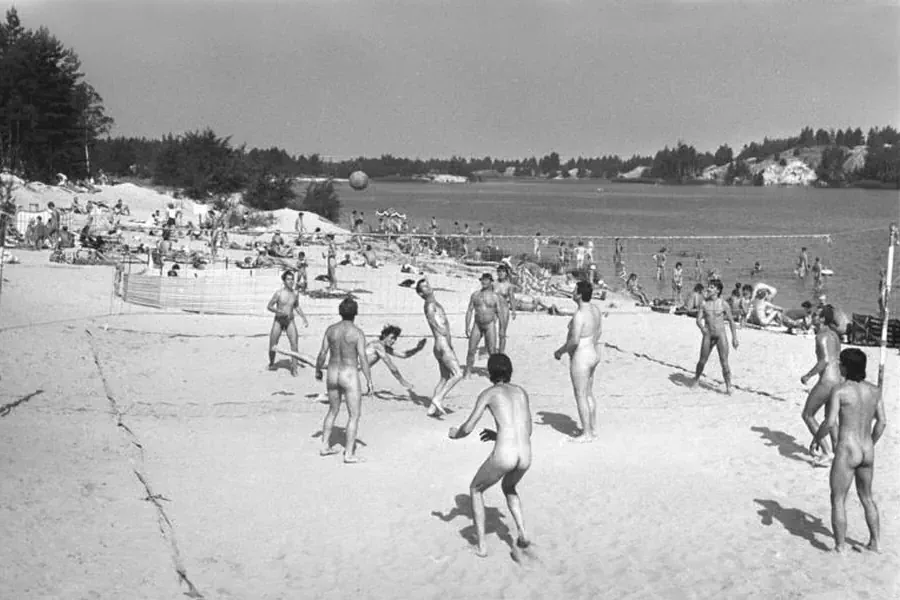 Naturism Ethics and Rules in Portugal and the Algarve.
The Portuguese Naturist Federation (BN in Britain, FKK in Germany, FEN in France and NNF in Holland) has a set of ethics. Not only for members commit to complying with when going to naturist spaces. You should use your towel when sitting down for hygiene. Respect the spaces and privacy of others, and be kind when others are trying to learn more about naturism. And do not discriminate against others, cause damage to the public image of naturism, pollute or litter beaches or other spaces, no sexual behaviour. Also no verbal or physical violence, no intoxication, no loud music that bothers others, no peeing in public and definitely no photography of other naturists.