Seniors, retirees long winter stays-holidays in the Algarve
YourPensioners, Retirees, Seniors spend holidays and winter stays in the Algarve
Seniors, retirees, pensioners long winter stays-holidays in the Algarve.
You're a bit older, retired/retiree and you've done your bit, by now. Time to think about yourself and enjoy the other good things in life. Take a world trip, a nice cruise, enjoy the summer at the campsite. Or maybe spend the winter in an apartment in the Algarve. What could be more delightful than letting your body and stiff muscles be warmed by the winter sun? While enjoying the peace and quiet and the sea views from your balcony in a safe environment? Because, especially for seniors and people with mobility problems, accessibility, peace, convenience, and safety is very important.
Wintering in Algarve by the retirees.
Therefore, especially for seniors, retirees long winter stays-holidays in the Algarve and those who want to spend the winter in our flat without thresholds in the Algarve, we have a very experienced fluent English and Portuguese speaking hostess. On her, you can rely in case of problems She can help and advise you where necessary. And who will give you tips if you wish, even in the field of healthcare Hospitals, English-spoken GP's, and clinics are easily accessible A physiotherapist is a 10-minute walk away.
The hostess will visit you twice a week. Also, the maid comes 2x a week. So, all you have to do is to enjoy your long winter stay/hibernation in the Algarve, Portugal.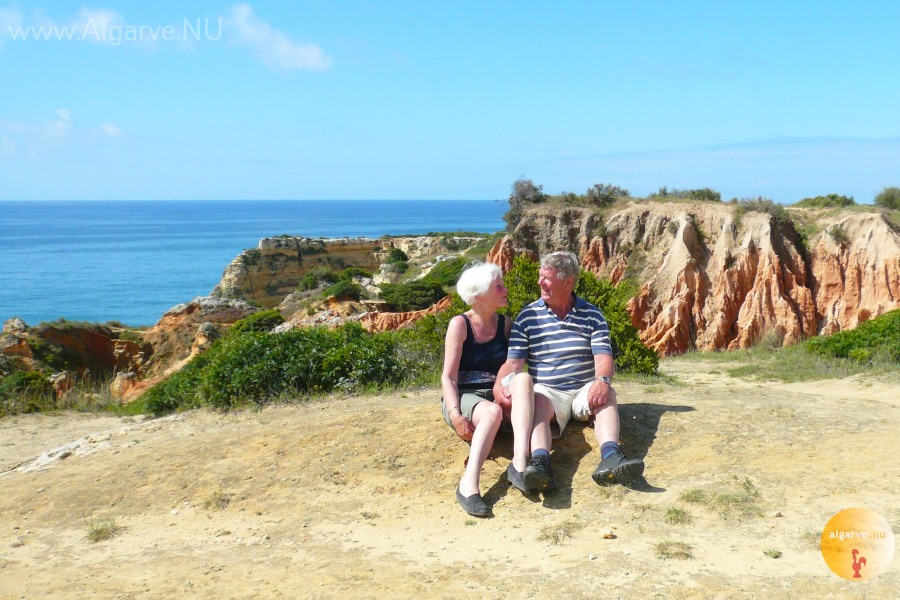 As mentioned: safety, peace and quiet, accessibility and convenience are very important when you go on holiday in the Algarve or Seniors, retirees long winter stays-holidays in the Algarvemake a senior citizen trip to Portugal.
Our apartment in Portimao offers the following:
Security
The premises are completely walled or fenced and closed to unwanted visitors. An automatic gate at the entrance and entry into the hall of the building can only be operated with a code or a key. There is a video entrance at the gate and at the door of the hall so you can always see who is ringing the doorbell from your apartment.
Moreover, there is an underground garage where you have your own spacious parking space. The garage doors will only open with your remote control. elevator will take you directly from the garage to your front door. The safety of a different order is our hostess Johanna who will visit you regularly and can be a lifesaver in case of need.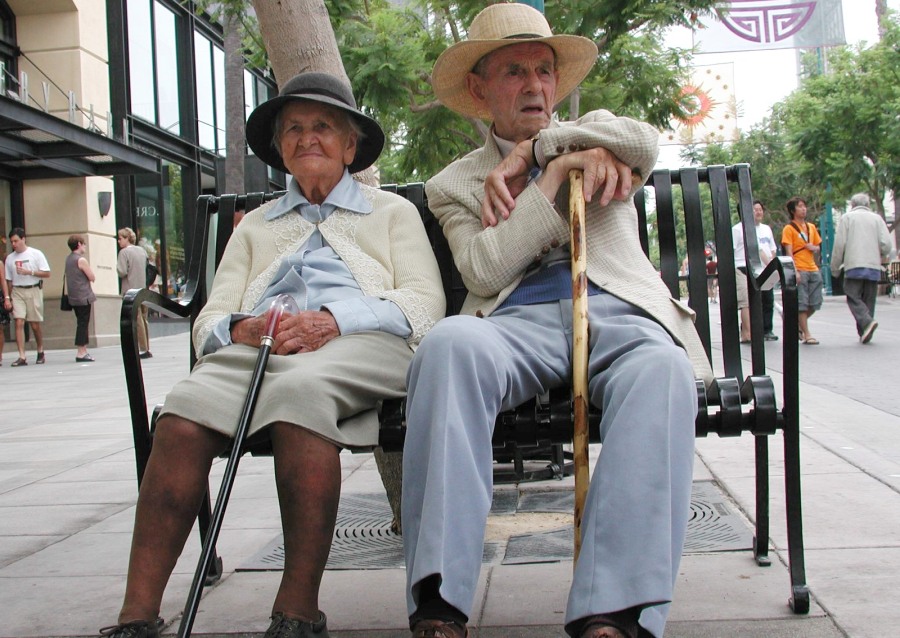 Peace and quietness
Our apartment in Portimao is located on the top (3rd) floor. No upstairs neighbours. Located on the outskirts of town where you can find all facilities within walking distance. Most apartments are inhabited by local families as well as elderly people. You will wake up with the rising sun in your bedroom and enjoy the view from your balcony. Pure tranquillity and enjoyment. Another kind of peace and quiet is the fact that almost everything is arranged for you by maid Daniela and hostess Johanna. You don't have to worry about a thing.
Accessibility for seniors
The apartment is spacious and completely barrier/threshold-free. Your walker, wheelchair, or mobility scooter will also be no problem. The elevator comes to your front door, you park in the garage or (also for free) on one of the many parking spaces in the secure area. Also, very cheap public transport, small electrically powered buses, stop nearby.
Convenience while enjoying a winter holiday for Seniors, retirees long winter stays-holidays in the Algarve.
So, all you have to do is enjoy the winter sun, the beautiful view, the lovely restaurants nearby, and your glass of wine while resting on your balconies. But should anything disturb your convenience, there are many solutions in the immediate vicinity. You can call Johanna or the owner of the apartment. The convenience and safety of a different order may be that your pet is also allowed. So you can go on vacation with your dog!
For other options for long winter stays in the Algarve, please scroll further down.
Watch the video of Vila Arade here

For photos and reservations of Apartment Vila Arade click here.